The types of flooring typically found in sheds are concrete, plywood, rock slabs, cement sheets, and even wood. The problem with these standard flooring for sheds is that they're too hard to stand on for long periods, especially for those who use their shed to do work. Furthermore, wood flooring is susceptible to moisture damage and rot.
If you're looking for a durable and waterproof option for your shed floor, consider laminate flooring.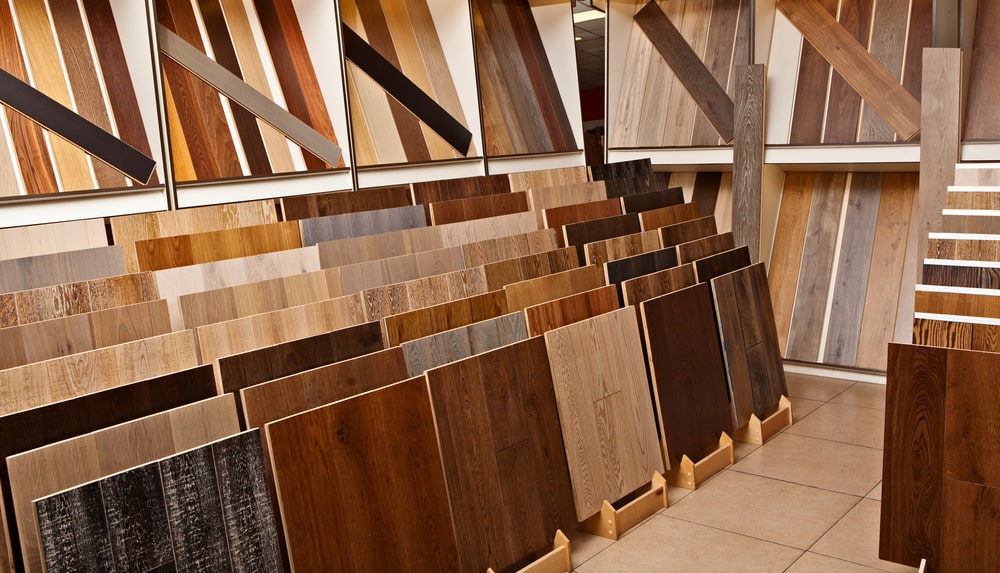 What is laminate flooring made of?
One of the common misconceptions of laminate flooring is that it's not waterproof, making it not ideal for sheds.
However, technology has come a long way since laminate entered the market as a flooring option. Unlike the traditional types you see in retro homes, this flooring is now moisture-resistant, versatile, and more durable than ever. With a range of image layers to choose from, including stone, metal, and wood, this type of flooring option can make any shed look and feel like a functional workspace.
Laminate flooring is made up of wood fibres with four layers:
The backing layer provides a barrier against water penetration
The core layer made of compressed fibreboard for extra durability
The image layer that can come in endless options of designs and textures
The wear layer that protects against wear and tear
Laminate flooring installation
As with any type of flooring, good installation is key to longevity and durability. If installed poorly, water damage can occur underneath the flooring. A good underlayment ensures protection against moisture. This vapour barrier offers protection against water damage to prevent mold and provides a quieter surface.
Regarding the concern for moisture damage, your shed should be sealed well to prevent extreme weather conditions from damaging your belongings inside. With a water-tight shed, laminate can be an ideal flooring solution to hard concrete and other flooring types. For sheds that don't already have a subfloor underneath or exposed to grass or a surface that is not level, laminate flooring is not recommended.
Laminate can be installed over most existing floors, making installation quick and easy with the option of installing the planks yourself. When correctly installed, the interlocking design leaves little room for dirt and debris to slip through.
The bottom line
Laminate is an excellent flooring option for the modern shed that is used as a workspace in addition to extra storage room. Whether you're installing a shed or you're looking for a flooring solution, consider laminate as a versatile and durable flooring option.