Floor Care & Cleaning Products
Keep your floors looking their best with high-quality cleaning products…
The right floor care product makes all the difference. To ensure the maximum lifetime of your floors, always use quality cleaning products. Whether it is for your home or commercial property, a dirty floor is a potential health and safety risk for all who use the space, including young children, pets, and those with compromised immune systems. This highlights the importance of proper floor care as a crucial part of maintaining your property.
At Deerfoot Carpet & Flooring in Calgary, we have the expertise to advise you on what floor care products are recommended for your specific type of flooring. We supply the most popular and effective products and have access to a wide variety of specialized cleaners. Whether it's a commercial space, rental unit, or your own home, we can help you maintain your floor the proper way.
We Supply Quality Floor Care Products In Calgary
With so many different types of flooring available, cleaning them all can be challenging. Some manufacturers produce their own cleaning solutions specifically for their products, others do not. Some manufacturers require you to use specific cleaners or their warranty is void, others do not.
The proper floor cleaner protects your floors against damage, including fading, spotting, stains, mold and mildew, hazing, and more. With the many options of brands and types of products in the market, it can be confusing to know which one to choose. At Deerfoot Carpet & Flooring, we're here to help. We recommend the best floor cleaner based on:
Flooring material – The right floor care product depends on the material of the floor. Use the wrong product and you might end up with stains or faded floors. Once we determine what your floors are made of – whether it's vinyl, stone, or hardwood, to name a few – we can provide you with the most effective cleaner formulated specifically for the floor type.
Type of cleaning – There are floor care products available for all kinds of cleaning issues such as removing stains, built-up grime, grease, and more. You can stock a few different products for spot cleaning, chemicals that are safe to use daily, and powerful products for deep cleaning.
Specialized products – Whether you're looking for green cleaning products or floor care made in Canada, we can source them. We carry some of the top brands in professional floor cleaning products such as Bona, Preverco, Forbo, and more that can refresh and maintain the look of your floors for years to come.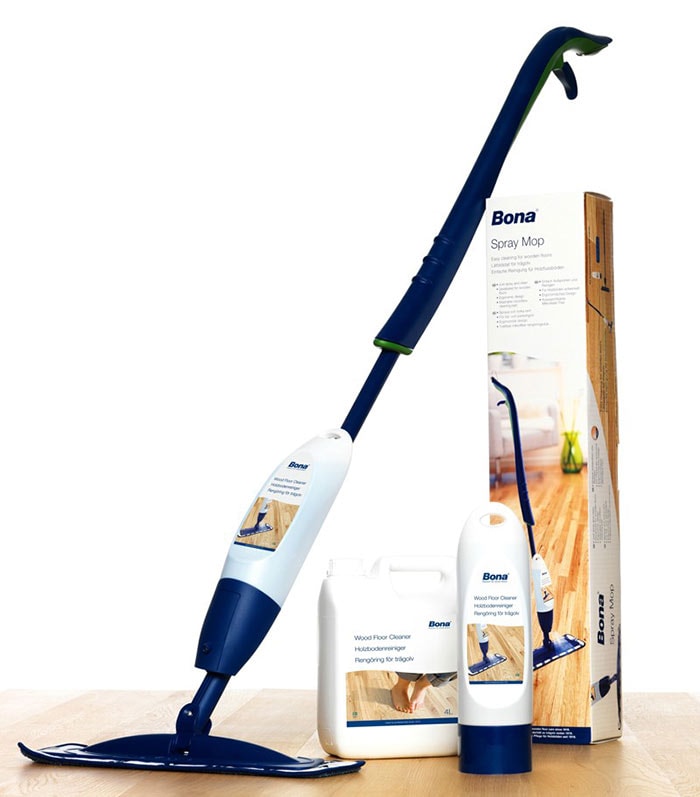 Prevention Is Key For Protecting Your Floors
Another aspect of floor care that is not discussed enough is prevention to avoid common floor care issues. The first step to protecting your floors is always having proper entrance matting. An ideal system would include an outdoor mat for the release of large debris with an interior mat for finer debris. This alone will prevent a large portion of the typical dirt and debris brought in from outdoors.
Natural stone flooring is a good example in which prevention can be a key factor in maintaining its look. Another example is sealing a slate tile which can prevent most of the dirt, soil, and wear that can occur over time. Applying a coat of oil to an oil-finished hardwood can bring back its lustre. Many flooring products also require regular maintenance. Deerfoot Carpet & Flooring can help inform you of all these requirements.
We Are Your Calgary Flooring Experts
At Deerfoot Carpet & Flooring, we offer complete flooring services including professional installation and top flooring products available in the market. We are one of the few flooring stores in Calgary that stock products – we have two warehouses fully loaded with inventory which means more choices and less waiting for your floor products to come in.
We are experienced in both residential and commercial flooring with experts ready to answer your questions and make recommendations. Call us at (403) 907-0861 or book a showroom appointment to get started.
Frequently Asked Questions
How do I choose which floor cleaning product to use?
This depends on the type of flooring. For example, carpet requires a different cleaning product than hardwood flooring. Some harsh cleaning chemicals can damage the coating on hardwood, oil-based products can damage cork and laminate flooring, and acidic products will take away the shine of vinyl. The proper floor cleaner protects your floors against damage, including fading, spotting, stains, mold and mildew, hazing, and more. If you're unsure about what type of floor cleaning products to use, give us a call at 403-255-5880.
How do I care for hardwood floors?
To maintain hardwood floors, sweep or vacuum regularly, at least once or twice a week depending on dirt level and foot traffic. Mop with water mixed with a gentle cleanser once a week and follow the manufacturer's recommendations on treating scratches and dents.
Never use steam on hardwood floors, avoid abrasive cleansers, and remove wet spills right away. Consider adding a runner and area rugs in high-traffic areas and place floor mats at entranceways to prevent damage from moisture and dirt.
When is it safe to move furniture back in after a new floor installation?
For most types of floorings, it's best to wait a day or two before moving furniture back in after installation. Our professional installers will let you know about cure times for your specific flooring and the best time to place furniture onto your newly installed floors.
Are your flooring products safe for use around animals?
Yes, our flooring products are safe for animals. Keep in mind that sharp nails and active pets may scratch some flooring surfaces such as hardwood and cork.
What types of floor cleaning products do you carry?
We carry a variety of floor care and cleaning products from top brands such as Bona, Mohawk, Shaw Floors, Armstrong Flooring, Preverco, and Forbo Flooring Systems. We can recommend floor care products for the specific type of flooring material you choose.
We carry a variety of floor care and cleaning products for these manufactures, and more!
Check out our Specials
Experience the
Deerfoot Advantage

Largest inventory in-stock, that means no waiting for your product to get shipped in!
Our massive buying power allows us to pass on our savings to you.
The best customer support, ongoing and after your project is completed.
Over 30 certified and insured installation crews.
Crews participate in on-going training to be the best in the city!
We've been family owned & operated since 1994!
Check out our
Current Specials