Tile & Stone flooring store in Calgary
Tile & Stone Flooring Store
Tile flooring has always been a classically beautiful and elegant floor design that makes just about any room stand out. Tiles come in a variety of designs, sizes, colours, materials and textures; and can be adopted to a wide range of interior styles from the classical to the more earthy ones. Depending on your tastes and the design of your room we're here to help you find the perfect tile.
Quality porcelain tile
At Deerfoot Carpet and Flooring we mainly carry porcelain tiles because they have been proven to be tough and long-lasting. Porcelain is a form of ceramic tiling, but unlike ceramics, porcelain is made from a much more refined clay, almost of a sand like consistency, making them much more durable than other ceramic tiles. Tiling made of porcelain is quickly becoming an industry standard, which is why we offer a broad selection of them in varying styles and colours. At Deerfoot Carpet and Flooring we offer three styles of porcelain tiles in a wide range of colours in addition to a number of tiles made of other materials.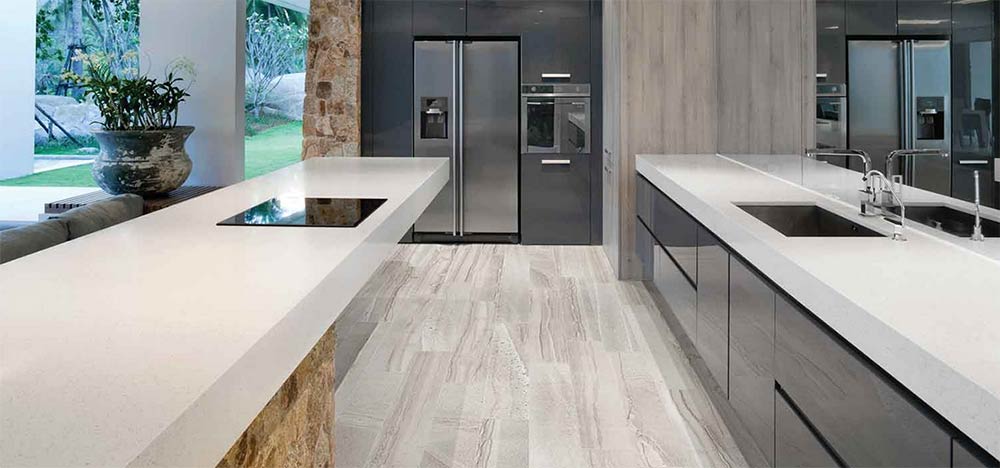 Durable & Stain resistant
Porcelain makes for a great flooring material because of its' many beneficial properties. It is a very durable, scratch resistant material. It's also highly stain resistant, easy to maintain (especially when glazed) and lasts for a long time. Porcelain is actually one of the most liquid resistant flooring materials on the market today making it ideal for bathrooms, kitchens, and any areas frequently wet. In addition to this, it is also fire resistant and will not fade easily in sunlight unlike other flooring materials. Porcelain floors help to improve the air quality in your home as well, due to its lack of toxic materials. Not only does porcelain have such great properties, but it is also a very affordable material, making it a favourite for many home owners as well as various building types and rooms from private spaces to residential.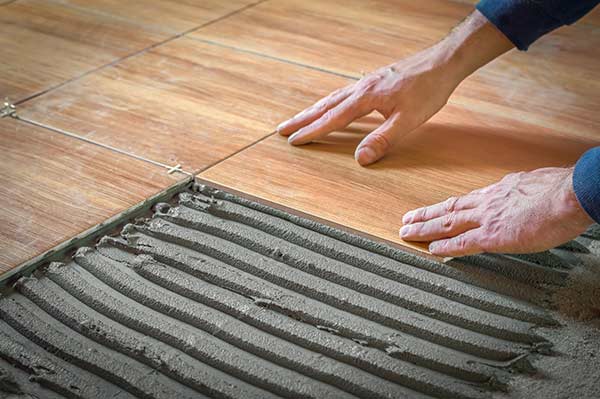 Trust Deerfoot for your tile installation
Porcelain can be a difficult tile to install but don't worry – once the installation is complete, repairs can be made quickly and efficiently; all that's needed is a simple replacement of the individual damaged tile. Many home owners like to keep a box or two of their chosen tiles so that it's easy to find when they're needed. Deerfoot Carpet and Flooring offers the services of our experienced team of installers who operate exclusively for our business, and all of them are bondable, certified and insured. Our installation advantage is that our team is specifically educated in our materials, and works exclusively for us, which means that they know how to install our flooring materials right the first time.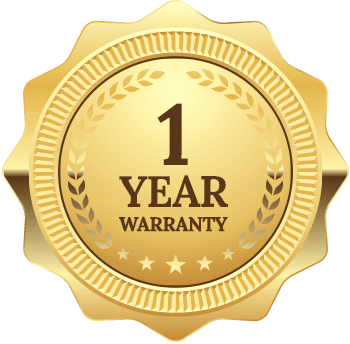 1-Year Warranty included
You can rely on Deerfoot for dependable installation services, and we always back our work with a 1-year warranty. Our installation services can be scheduled anywhere in the communities of Calgary, Okotoks, High River, Black Diamond, Turner Valley, Priddis, Strathmore, Chestermere, Airdrie, Cochrane, Banff and Canmore.
Experience the
Deerfoot Advantage

Largest inventory in-stock, that means no waiting for your product to get shipped in!
Our massive buying power allows us to pass on our savings to you.
The best customer support, ongoing and after your project is completed.
Over 30 certified and insured installation crews.
Crews participate in on-going training to be the best in the city!
We've been family owned & operated since 1994!
Check out our
Current Specials

Family first…
We have been a family operated business from the beginning, operating with pride and building strong connections in the Calgary community. Today our company is an integral part of Calgary and the surrounding communities where we happily offer our support and donations to arts and sports initiatives.
We have our own warehouse that serves our company exclusively which allows us to deliver products quickly and efficiently at a markedly reduced cost. These are savings that we gladly pass on to our customers, making our flooring products among the most affordable choices in the market today!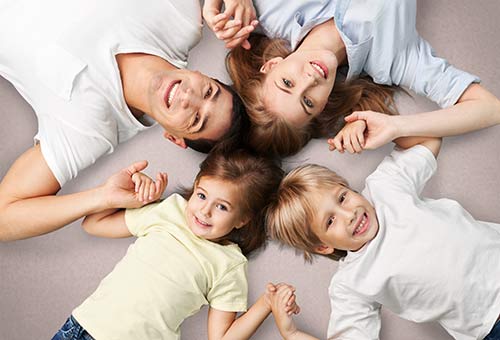 Frequently Asked Questions
What tiles are best for flooring?
The "best" tiles for flooring all depend on personal preference, your style, budget, the design you're looking for, and the room you'll be re-flooring.
What is the most durable floor tile?
The most durable floor tile is porcelain as its resistant to damage from moisture, staining, furniture, and pets. Porcelain tiles are made from a much more refined clay than ceramic, making them extremely tough and resilient. They are an industry standard when it comes to high-quality, durable flooring.
How do I care for tile floors?
Always follow the manufacturer's recommendations for care and maintenance. Generally, you should sweep and vacuum regularly and mop tile with a gentle cleanser at least once a week or more depending on spills and foot traffic.
What is the installation process for tile flooring?
Unlike other types of flooring, installing tile floors can be labour-intensive and time-consuming. Tiles are heavy and require meticulous alignment to achieve the look desired. For the best results, tile installation should be left to experienced installers.
What is natural stone floor?
Natural stone floors are derived from stone that is naturally formed by the Earth's crusts. Each slab of natural stone is completely unique and varies in appearance and texture. Some of the most popular types of natural stone floors are Granite, Quartzite, Limestone, Onyx, and more.
Where to use natural stone tiles?
Natural stone tiles are most commonly used in kitchens and bathroom flooring. You can also use natural stone tiles for backsplashes, fireplace surroundings, feature walls, and other interior design details.
Why should I use natural stone tile in my home?
Natural stone is beautiful and can transform any space. They're not only great for decorative purposes, but they are also some of the most durable materials that can last for years. They're resistant to moisture damage, staining, and scratches and are easy to maintain.
Our experienced staff have over 200 years of collective experience.
Some of our staff members have over 30 years of their own personal experience in the field.
Check out our Specials