Solid Hardwood Flooring
There's nothing quite like the timeless feel, beauty, and warmth of solid hardwood flooring. This classic type of flooring is made of a single source of wood for a natural aesthetic that's hard to beat. Solid hardwood has been a popular flooring choice for centuries and for good reason – it's one of the strongest and sturdiest types of flooring available.
Although solid hardwood flooring comes at a higher price tag than engineered hardwood, the results are well worth the investment. At Deerfoot Carpet and Flooring, we are able to provide competitive prices for solid hardwood flooring in Calgary with:
A private warehouse that significantly reduces shipping costs
Massive volume buying with our suppliers
A privately-operated team of installers
Wait times, complex logistics, and complications that companies face by using third-party installers are virtually non-existent for our customers.
Timeless, durable wood flooring
We carryPreverco solid hardwood flooring, one of the top brands in the industry known for their high quality and immaculate floors. Solid hardwood flooring can last for generations when maintained properly and are a great long-term investment that adds value to your property.
Solid hardwood flooring comes in many stains, colours, styles, and species of wood that give a truly unique finish. It can be refinished and restained over the years to enhance and refresh your floor. Another advantage of natural solid hardwood is that it provides excellent acoustics. You won't get vibrations or a hollow sound when you walk on your floors.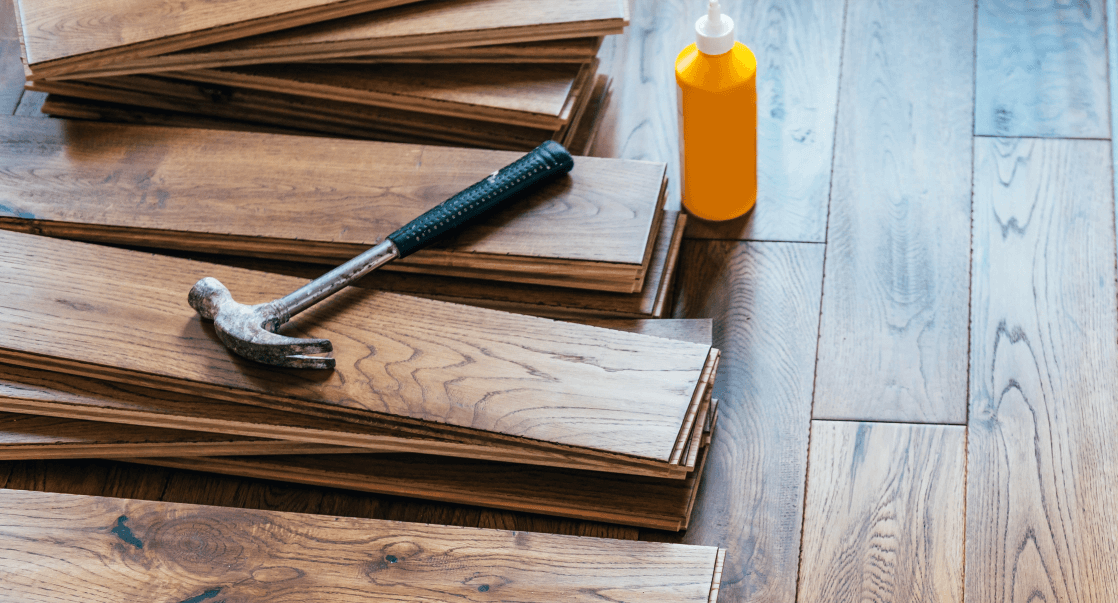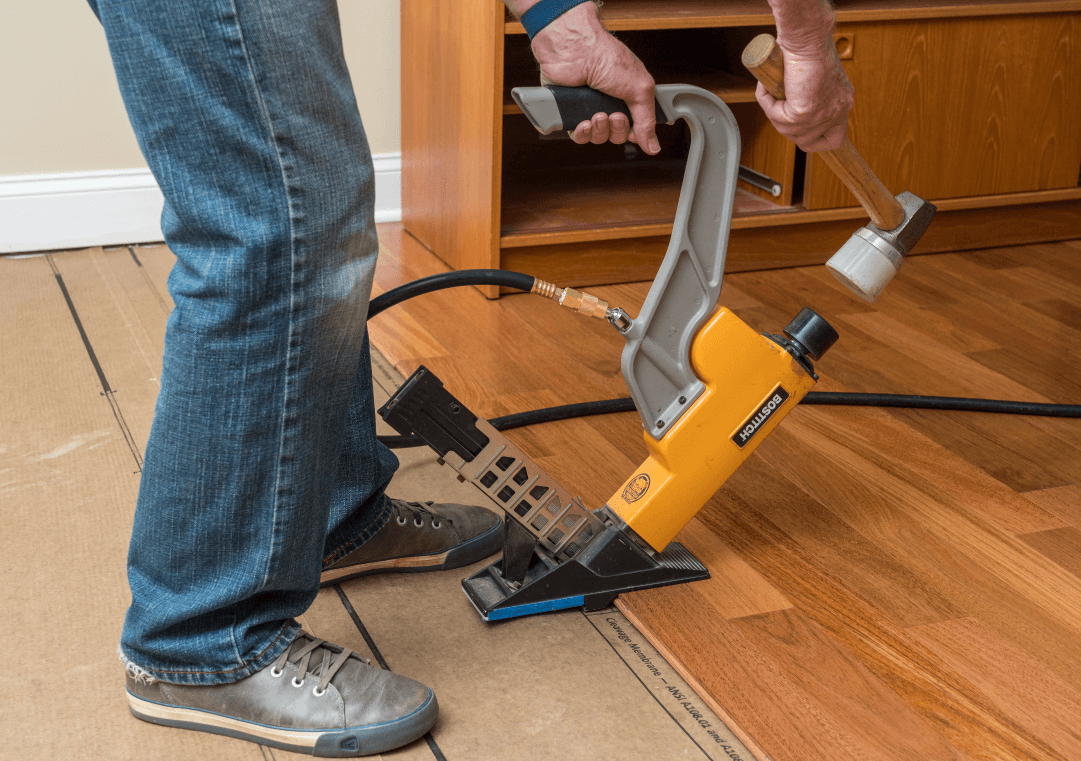 Installation from trained & certified professionals
Installing solid hardwood flooring requires the expertise of a trained professional. The quality of the installation can be the difference between a beautiful solid hardwood floor and one full of imperfections, excessive expansions and shrinkage, and distortion. Our team will ensure that your solid hardwood flooring is installed correctly.
Deerfoot Carpet and Flooring has an excellent privately-operated team of installers on standby who are ready to serve our customers' needs. Our installers are certified, insured and bondable. Unlike many companies today, they do not work as a third-party to Deerfoot. This way, our customers can be confident that they are getting installation service from appropriately trained professionals who have been using our products for several years, some with more than 30 years of experience in the field.
Our installations are backed by a one-year warranty!

Installations can be scheduled throughout Calgary and in the following communities: Okotoks, High River, Black Diamond, Turner Valley, Priddis, Strathmore, Chestermere, Airdrie, Cochrane, Banff and Canmore.
Experience the
Deerfoot Advantage

Largest inventory in-stock, that means no waiting for your product to get shipped in!
Our massive buying power allows us to pass on our savings to you.
The best customer support, ongoing and after your project is completed.
Over 30 certified and insured installation crews.
Crews participate in on-going training to be the best in the city!
We've been family owned & operated since 1994!
Check out our
Current Specials

Native Allure I 45oz – SmartStrand Silk Forever Clean 2 Colors in inventory (40 Colors available order in) All the...
Read More