Cork flooring is a natural product that provides fantastic comfort and sound reduction!
Take a look at some of the benefits: 

Aesthetics
Cork comes in a variety of shades that can easily harmonize to any environment. Cork flooring is sophisticated and classy or can be earthy and tranquil. It can be complexly arranged in differing shades and naturally unique patterns to suit a wide variety of décors.

Comfort
Cork is an elastic and porous material the allows it a lot of give against the weight it receives. This makes it a wonderful material that has a pleasant and very subtle cushioned feel to it, making it an ideal flooring option for areas that require long periods of standing. Its cushioning also makes it a great impact absorber that helps to reduce the potential harm of falls.

Insulation
Cork is highly porous – so much so that our cork planks are approximately 60% air. All of this space makes cork an excellent insulator of both sound and noise. A cork floor will be warmer to the touch than other flooring materials.

Simple Installation,
Easy Repairs and Durable
Cork flooring is manufactured with a click system for easy installation, and this allows for some very simple and efficient repairs as well. Cork floors are tough and can take a lot of wear as well. You can count on these floors to last a very long time.
PLUSAnti-Allergenic and Moisture Resistant
A waxy substance that naturally occurs in cork called suberin makes the material a great choice for floors. Suberin prevents long term water damage and at the same time prevents mold, mites and insects from inhabiting the cork.
Check out our specials
Experience the
Deerfoot Advantage

Largest inventory in-stock, that means no waiting for your product to get shipped in!
Our massive buying power allows us to pass on our savings to you.
The best customer support, ongoing and after your project is completed.
Over 30 certified and insured installation crews.
Crews participate in on-going training to be the best in the city!
We've been family owned & operated since 1994!
Check out our
Current Specials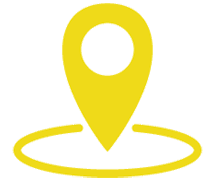 Fast, professional installations…
Deerfoot Carpet and Flooring provides reliable and first-class installation of cork flooring to the communities of Calgary, Okotoks, High River, Black Diamond, Turner Valley, Priddis, Strathmore, Chestermere, Airdrie, Cochrane, Banff and Canmore. Our company's personal team of installers are bondable, insured, certified and expertly trained with plenty of experience. You can be sure when you choose to do an installation from our personal team, that the work will be done well the first time. Because our installers only work for us they know the ins and outs of our materials very well. You can depend on that quality of service.
Family owned & operated since 1994…
When you purchase cork flooring from Deerfoot Floor and Carpeting you are choosing quality and affordability. This family run company operates in the heart of Calgary and serves as an integral part of the community. Our sales and installation team have a combined 200+ years of experience, and some of our veterans have been in the business for over 30 years. When it comes to flooring, from cork to carpet, Deerfoot Carpet and Flooring has you covered!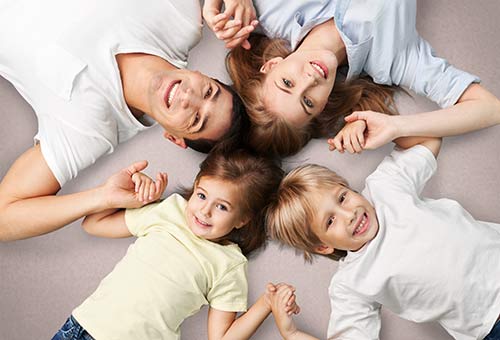 Frequently Asked Questions
What is cork flooring?
Cork flooring is made from the bark of cork oak trees which are native to Spain, Portugal, and Tunisia. Cork has been used in construction for centuries and has quickly gained popularity in Canada and the USA as a flooring option. Cork is one of the most beautiful types of flooring that is environmentally sustainable and durable.
Can I install cork flooring myself?
Yes! Some types of cork flooring come with a locking system that makes it easy to install yourself.
How do you clean cork flooring?
Cork flooring can be cleaned and maintained the same way as hardwood flooring. Vacuum, sweep, and use a damp mop with a non-abrasive neutral floor cleaner. Avoid using oil-based cleaners and steam as this can damage the finish.
Will my pets damage the cork floors?
Pets typically do not damage cork floors, however active pets with sharp nails can cause nail dents. 
Are cork floors affected by moisture and temperature changes?
Yes, cork floors expand and contract with temperature changes and can be affected by moisture. However, the impact of temperature and moisture is not a cause for concern as it would have to be extreme conditions to truly damage cork floors.