When it comes to carpet installation, most people are familiar with what's called 'broadloom carpeting'. This method involves large sheets of carpet that are installed from wall to wall. While this technique is certainly proven and effective, it's not necessarily appropriate for every space.
Carpet tiles are a popular alternative because of their modular style, made of individual squares of carpet that can be slotted together. They are most commonly used in classrooms, offices, and retail establishments due to easy installation and maintenance. In this article, we detail five carpet tile benefits.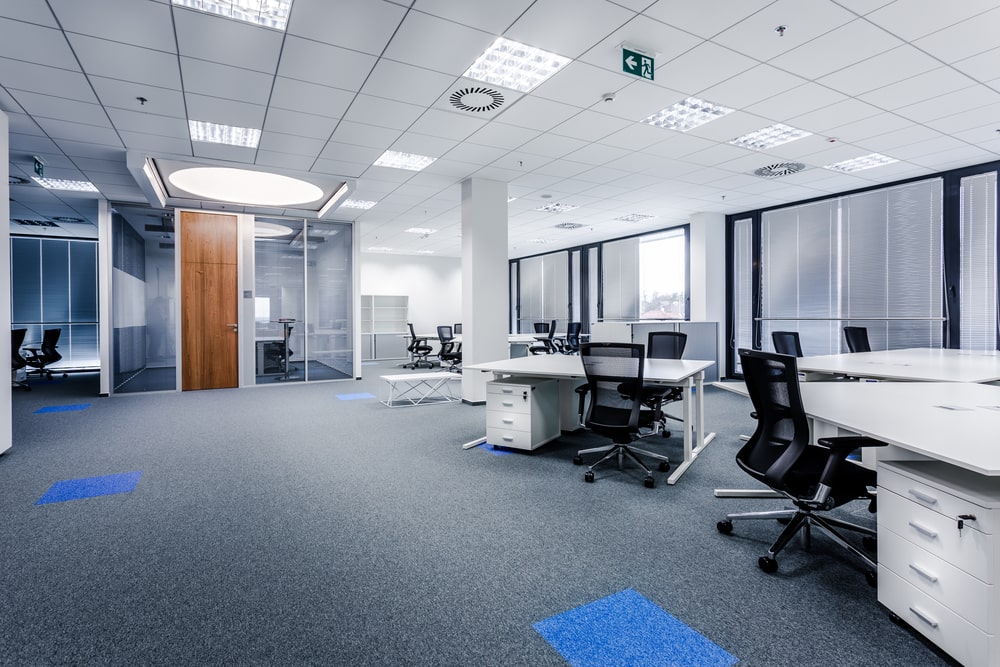 1. Easy to replace
An excellent advantage of carpet tiles is that if an area becomes damaged or stained, it's much easier to replace one or two tiles. With wall-to-wall carpeting, this may not be possible and the entire room may need to be recarpeted. The ease of repair and maintenance is attractive for daycare centres, classrooms, offices, and other high-traffic places.
2. Sustainable
Carpet tiles produce very little waste when compared to broadloom carpeting because you order the tiles to fit the space. Should you choose to replace the carpet in the future, carpet tiles can be refurbished and reused.
3. Easy to transport
Unlike large, heavy rolls of carpet, carpet tiles can be purchased in smaller units. They're much easier to handle, transport, and store; an attractive feature for high-rise buildings or spaces with difficult entryways.
4. Can be installed with minimal disruption
One of the most attractive carpet tile advantages is that they are simple to put together. Installation can be completed with minimal disruption to the home or workspace. When installing carpet tiles, the subfloor needs to be clean and level. Depending on your preference, you can choose standard squares with a seal and stick system, install tiles with adhesive, or ones that don't require any adhesive.
5. Can be less expensive than other flooring options
Carpet brings warmth, comfort, and cushion to any space and can be significantly less expensive than installing hard flooring. Additionally, if you choose to complete the installation yourself, you can save on delivery and service costs.
Although carpet tiles typically cost more per square foot compared to broadloom carpeting, consider the benefits of simplified installation, easy replacement, and less waste. The method you choose ultimately depends on the style of carpet you're looking for, your budget, and your space.