Find your high-quality vinyl flooring here…
Vinyl is an ever-popular flooring option manufactured from linoleum. Thanks to this process, vinyl is far more durable and resistant compared to linoleum, making it a very reliable and practical flooring material. Deerfoot Carpet and Flooring offers high-quality vinyl plank flooring in Calgary that has been expertly designed to closely resemble and feel like hardwood. Our vinyl comes in a variety of colours, shapes, and styles.
The advantages of vinyl flooring
Vinyl has a long list of advantages when used as a flooring material. Perhaps the biggest benefit of vinyl flooring, and certainly the most popular, is its 100% water-resistant property. Another big benefit of choosing this material is its low cost, making it a great option for homeowners who are looking for a more affordable option than traditional hardwood, but who still want to achieve a similar aesthetic and feel.
Vinyl flooring makes for a very easy installation and can conveniently be installed over top of the subfloor. Easy installation translates to lower costs and less time invested by you – the homeowner. The material is also very low maintenance, typically requiring only a damp mopping whenever a general cleaning becomes necessary. Vinyl can also be easily adopted for a wide variety of purposes and styles, making it a suitable flooring option for virtually any room in the house or even a commercial setting!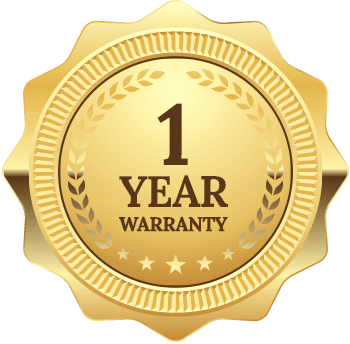 All of our products' installations come with an inclusive 1-year warranty,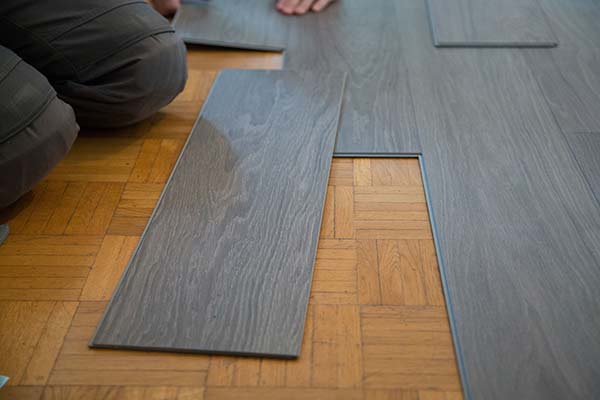 Trust Deerfoot for your vinyl installation
At Deerfoot Carpet and Flooring, our professional team of installers provides top-quality service to our customers at a reasonable and reliable rate. We are able to provide better and more affordable service than our competitors because we employ installers who work exclusively for us, using only our products for our customers.
Our service is highly dependable and we are proudly accountable for the work of our installers. Good vinyl flooring in Calgary, if well maintained, will last a very long time – and at Deerfoot Carpet and Flooring, we provide the highest quality available.
Frequently Asked Questions
What is vinyl plank/tile flooring?
Vinyl plank and tile flooring are manufactured from synthetic materials, primarily PVC (Polyvinyl Chloride), a high-strength thermoplastic material. Vinyl flooring is typically composed of several layers – a base layer, an image layer that can mimic patterns such as wood, tile, and stone, and a transparent surface layer that helps prevent scratches. 
Vinyl plank and vinyl tile are made of the same materials, the difference being that they are constructed differently to produce different effects. Vinyl planks are made to resemble hardwood flooring while vinyl tiles are made to resemble porcelain or ceramic tiles.
How durable is luxury vinyl?
Luxury vinyl is extremely durable because of the high-strength synthetic materials that it's made from. Luxury vinyl is a popular choice because of its durability, cost-effectiveness, and easy maintenance.
What goes under luxury vinyl plank flooring?
You'll typically find an underlayment placed beneath luxury vinyl flooring. The type of underlayment depends on where the luxury vinyl flooring will be installed and the quality of the subfloor.
How much does it cost to install luxury vinyl?
The cost of installation depends on a number of factors, including how large the space is, the type of design, the type of underlayment, and the complexity of the project.
Can I install luxury vinyl over my existing hard surface floors?
Yes, you can install luxury vinyl over most existing hard-surface floors. Keep in mind that uneven hard surfaces such as concrete may need to be levelled first for safety and to ensure that your luxury vinyl flooring looks its best.
Experience the
Deerfoot Advantage

Largest inventory in-stock, that means no waiting for your product to get shipped in!
Our massive buying power allows us to pass on our savings to you.
The best customer support, ongoing and after your project is completed.
Over 30 certified and insured installation crews.
Crews participate in on-going training to be the best in the city!
We've been family owned & operated since 1994!
Check out our
Current Specials

Come see us today!
You can find all of Deerfoot's available options for our vinyl planks online and at our Calgary location. Installation can be scheduled anywhere in the area, including the communities of Okotoks, High River, Black Diamond, Turner Valley, Priddis, Strathmore, Chestermere, Airdrie, Cochrane, Banff and Canmore.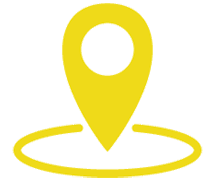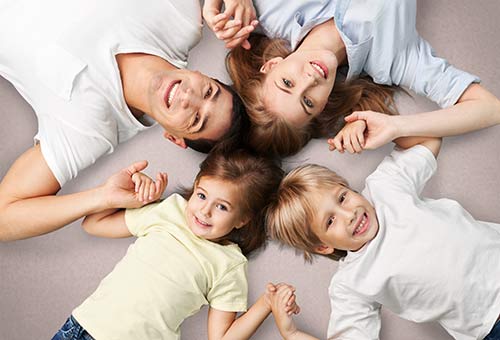 Family First.
We are a family owned company with strong community connections, and thanks to this we can offer quality carpeting at an extremely reasonable price. In addition to employing our own personal installers, Deerfoot Carpet and Flooring also has its' own warehouse operating exclusively for our needs, saving us considerably in costs and delivery times.
We are  the largest dealer of Mohawk Smartstrand carpets in western Canada and receive preferred dealer pricing because of this, with discounts between 30%-40%. The savings and convenience we receive from our good community connections are passed along to our customers.
You can always find quality and affordable prices at Deerfoot!