Laminate Flooring Products
Versatile & Affordable Laminate Flooring
Laminate flooring is a great material for nearly any flooring purpose and can suit a variety of rooms and purpose. A durable and long-lasting material, laminate flooring makes for a solid investment. This style of flooring is suitable for areas susceptible to higher moisture like bathrooms and kitchens, thanks to the material's relatively high-water remittance – just be sure to install it over a vapor barrier to ensure there is no water damage to your home.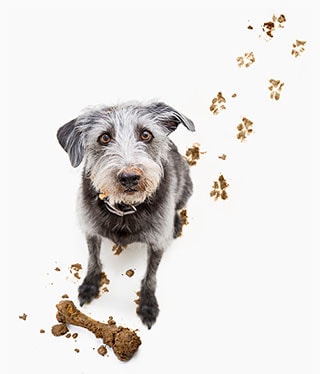 Easy cleaning
The laminate flooring itself is easy to clean and cheap to maintain – all you need is an all-purpose cleaner or any approved floor cleaner and a damp cloth. When properly installed, the finish is smooth, leaving little room for dirt and debris to fall into.
Highly durable
Laminate flooring is a highly durable material and is known to be quite tough. Its' higher than average flexibility prevents cracking and warping. When laminate flooring is properly maintained it can easily achieve a lifespan of 10 to 30 years which makes it an excellent flooring investment.
A professional installation every time.
The installation team at Deerfoot Carpet and Flooring can ensure that your new laminate floor is put into your home correctly the first time around so that you can be confident there are no costly surprises or unnecessary difficulties with your flooring in the future. Our installation team is made up of a group of certified, bondable and insured experts who have been hired to work exclusively for Deerfoot's customers. Deerfoot's installers work only with our products and for our customers. They are knowledgeable regarding all of the ins and outs of our materials including any difficulties that may arise with your floor's installation.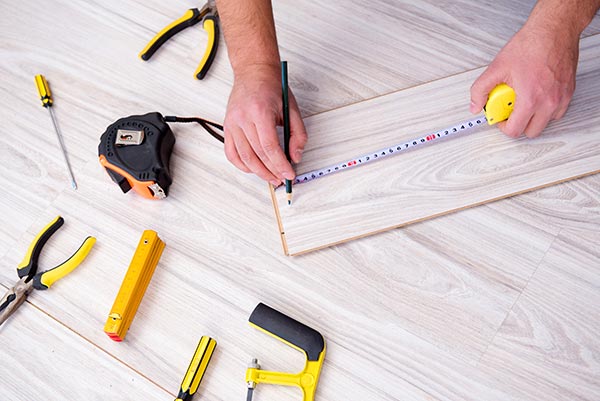 Frequently Asked Questions
Where can laminate flooring be installed?
Laminate flooring can be installed in any room, so long as the subfloor is level and even. Although laminate flooring is not waterproof, they are moisture-resistant, making them ideal for bathrooms and kitchens.
Can I install laminate flooring below grade (e.g. basement)?
Yes – however, we recommend installing laminate flooring on a concrete basement subfloor after it has been poured for 60 days or more. New concrete loses moisture, which can impact floor installation. Be sure that the basement's subfloor is level and that you have a good quality underlayment.
Can I place a pool table or other heavy objects on laminate flooring?
Yes. Be sure to use furniture pads when moving tables, sofas, appliances, and other heavy objects across laminate flooring.
Will my laminate floor scratch?
Although laminate flooring is quite durable and can handle daily wear and tear, it is not completely scratch-proof. Handle heavy furniture and objects with care, avoid dropping heavy items like weights, and use an area rug or runner for heavy traffic areas.
Can I increase the gloss of my laminate floor?
If you have glossed laminate flooring, you can maintain its shine by vacuuming regularly and damp-mop using a gentle laminate cleaner. Avoid using too much liquid, don't steam clean, and avoid using abrasive floor cleaners. If you have a matte-finished laminate floor, you can't change them to a high gloss finish.
Can laminate flooring be refinished?
No. Unlike hardwood floors, laminate flooring cannot be sanded and refinished.
Can damaged laminate floor panels be repaired?
Yes, damaged laminate floor panels can sometimes be patched or painted to cover scratches or stains. An advantage of laminate floor panels is that they are easy to replace if they are severely damaged.
Can laminate flooring be installed in a cottage or mobile home?
Yes, laminate flooring is a great option for cottage or mobile homes because they are resilient, affordable, easy to maintain, scratch-resistant, and come in a range of colours and styles.
Experience the
Deerfoot Advantage

Largest inventory in-stock, that means no waiting for your product to get shipped in!
Our massive buying power allows us to pass on our savings to you.
The best customer support, ongoing and after your project is completed.
Over 30 certified and insured installation crews.
Crews participate in on-going training to be the best in the city!
We've been family owned & operated since 1994!
Check out our
Current Specials

Native Allure I 45oz – SmartStrand Silk Forever Clean 2 Colors in inventory (40 Colors available order in) All the...
Read More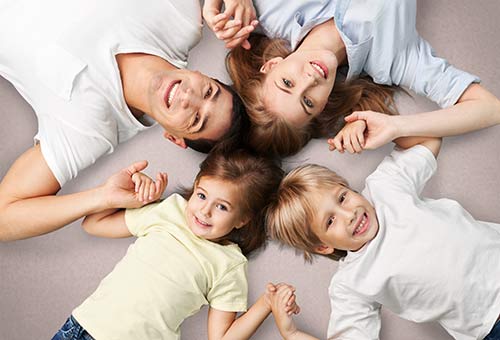 Depend on Deerfoot
You can depend on Deerfoot's team to provide the high-quality service that your home needs. We are confident in our installers, and to prove this we have included into all of our installs a 1-year warranty. Our installers are dependable and can be counted on to take their work seriously. Some of our employees have worked in the field for over 30 years and can be relied upon to provide the most knowledgeable and proficient service available in the industry today.
Deerfoot Carpet and Flooring is a family run Calgary based business with strong ties to our community, including outreach and donation offerings to sports programs and art projects. We are supported in turn with the appreciation and business of our community.
Check out our Specials