Laminate flooring is a great, budget-friendly material that suits a variety of purposes. As a durable material, laminate flooring is an investment that will last for years to come – if it is installed right the first time.
One of the questions we get is whether or not installing new laminate flooring over existing laminate flooring is advisable.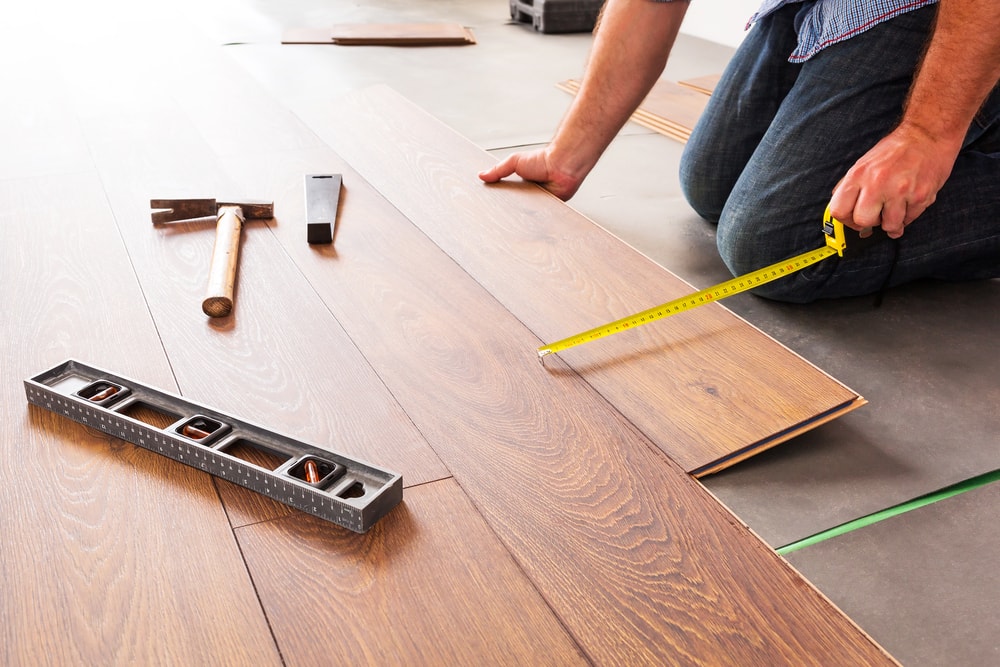 We don't recommend this approach for the following reasons:
1. The floor height will be raised by a significant amount
While this small increase may not sound like a significant change, installing laminate flooring over another will cause all baseboards, doors and door jambs to be raised. If laminate flooring is installed in the kitchen, the small increase in floor height can cause issues with fitting in kitchen appliances under fixed-height countertops as well.
2. Laminate flooring is a floating floor
What this means for installing one laminate flooring over another is that you essentially have two floating floors. You will now be dealing with issues of one or both floors start shrinking, expanding, or gapping.
What you can do instead
Installing one laminate flooring over another can cause problems that are more costly to fix over time. For this reason, we always recommend removing the existing laminate before installing new. Hiring a professional flooring company that can perform laminate flooring installation correctly to save time and money is always a good option as well.
A quality installer is not only equipped with the right tools and equipment, they have the training to assess the space; including any difficulties that may arise with laminate flooring installation.
Some benefits to consider with laminate flooring
New Water-resistant Laminate flooring is most ideal for areas that are susceptible to moisture like bathrooms and kitchens. The material is water-resistant and our professional technicians will make sure your flooring is installed the proper way the first time!
For high traffic areas like kitchens, a benefit that you'll enjoy with laminate flooring is that the surface is easy to clean with a PH neutral cleaner or a damp cloth..
Another advantage of a professional laminate flooring installation is that it can maintain a warranty of 10 to 30 years. On top of this, if you receive the laminate and installation from one place, warranty claims can be facilitated completely by the store.