Vinyl flooring is a durable flooring option that has quickly become a staple in new home construction and renovations. For households with kids and pets, vinyl flooring is especially beneficial because of its easy-to-clean advantage.
All types of flooring is an investment that homeowners want to keep looking fresh and new. When it comes to vinyl flooring, there are a few important things to know about effective cleaning, including what not to do. Keep reading to find out how to make your vinyl plank flooring last.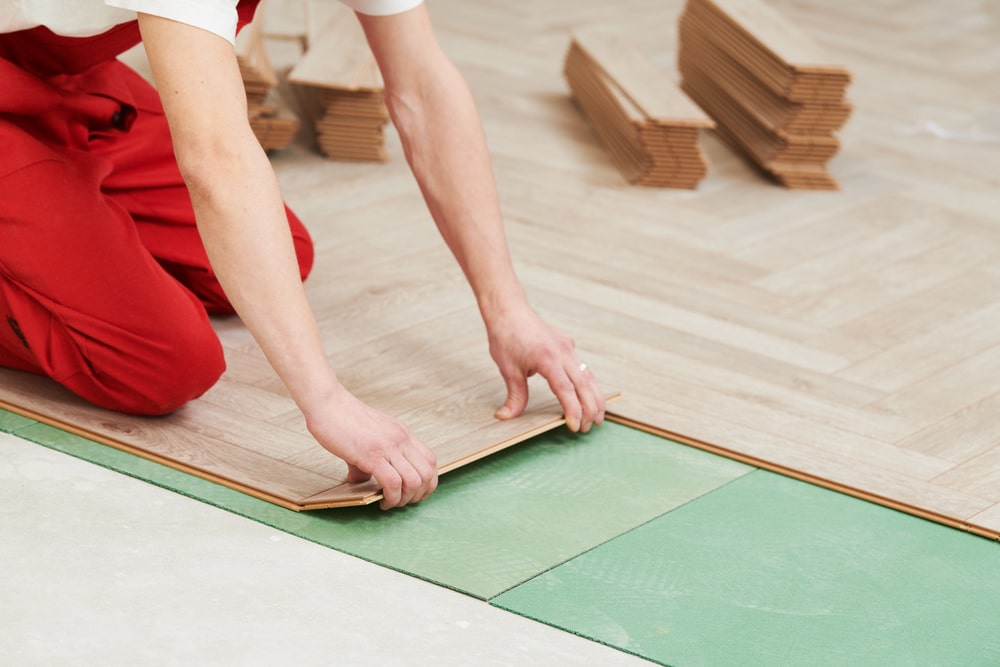 Everyday Cleaning For Vinyl Plank Flooring
Daily upkeep for vinyl flooring is simple – a broom or a vacuum will do the trick. Dirt accumulated overtime can act like sandpaper and remove the finish from the floor as it is transferred around the house with feet, shoes, toys, and pets. This highlights the importance of maintaining a daily routine to avoid premature wear on your vinyl flooring.
Deep Cleaning For Vinyl Plank Flooring
We recommend using a mop on your vinyl floors for a deeper clean. Here's what you'll need for an effective clean:
Warm water
Dish soap
A bucket
A mop
If you're looking to get a little sparkle, add a few drops of white vintager to your cleaning solution. After mopping with your soap and water mixture, be sure to go over your floor with a clean mop to wipe away any extra product and dry with a rag.
How to Fix Scratches and Scuffs On Vinyl Plank Flooring
Along with sweeping or vacuuming every day, one of the best ways to prevent scuffing is to add protectors on the bottom of furniture legs. If you notice scratches or scruffs on your vinyl flooring, you can lightly buff or try a spot repair kit to remove the mark.
However, deep scratches, dents, or cuts, will likely need replacement. A great advantage of vinyl flooring is that the planks are easily replaceable and can be ordered through companies that offer vinyl flooring in Calgary.
What Can Damage Vinyl Plank Flooring?
Although vinyl flooring is easy to clean, there are a few products and methods to avoid. We advise not to use:
Bleach, ammonia, or any high-pH detergents
String mops or mops with a built-in scrub brush
Steam cleaning
Some of the products we recommend using that won't damage your vinyl flooring are:
pH-neutral cleaners
Microfibre mops or Swiffers
Mild dishwashing soap
Final Thoughts
Vinyl plank is a beautiful flooring for your home that last when taken care of properly. With the above cleaning tips, your vinyl flooring is sure to withstand high traffic use from family, friends, kids, and pets throughout the years.