The main thing I was looking for when I renovated my house was a good profit. I bought my house for $185,000 and sold it for $265,000 – just after two years of living and renovating it. Each room we renovated, we made a little more profit on the house.
When you renovate a room, even a simple guest room, it can increase the value in a multitude of ways. If you decide to live in the house, you could renovate the room with paint, new molding, and flooring. Calgary flooring companies are getting calls from people with questions about what flooring might be most appropriate for their specific room.
There are so many kinds of flooring you could go with from hardwood to laminate or carpet. Check out all the varieties at a Calgary flooring store to help you narrow down the type of flooring you are looking for. The reps at flooring stores can help you with some design ideas depending on what exactly you are looking for.
When you remodel areas of your house, it raises the equity of the value of your home. For instance, you will usually get back double what you spent, as a reference point. Say you spend $1000 remodelling your guest room. This will increase the value of your home by roughly $2,000. This can fluctuate depending on the housing economy but you at least should make back 50% of what you spent. Paying attention to detail is key.
Let's dive into what you could do to remodel your guest room.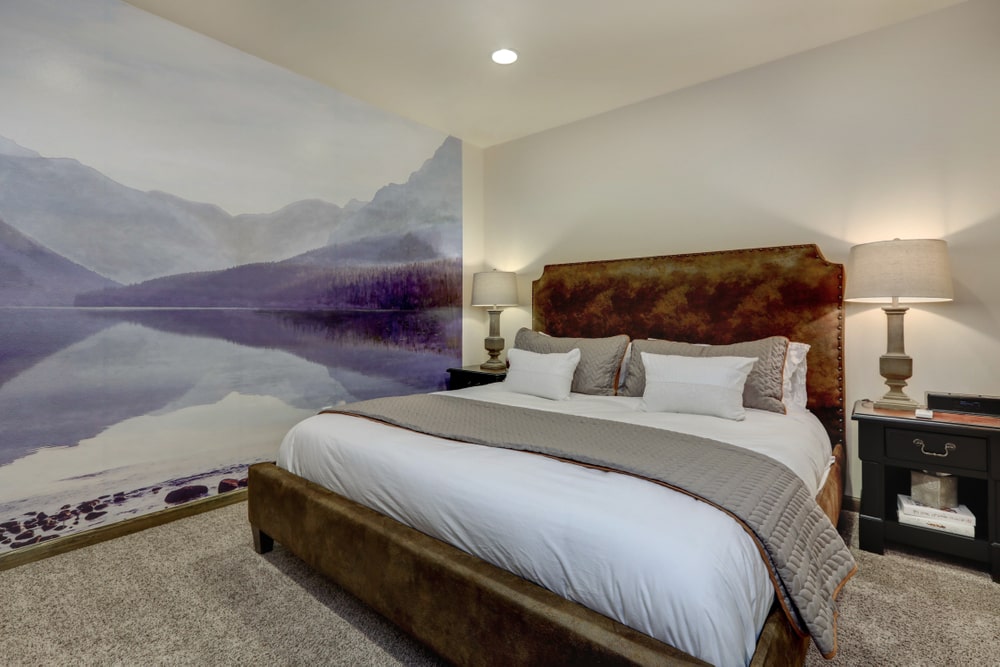 First, you want to understand the feel of the renovated room
If you want to get a good feel for a guest room that matches your style, Google "Guest Room Styles and Ideas" and you will get some great ideas. Most people generally follow the aesthetics of the rest of the home when they renovate a room. If the rest of your house is contemporary, you generally want to stick to that style.
If that room is the first room in your house you are renovating then the style you pick will be the inspired style of the rest of the home that you can build off of.
Choosing the right flooring for a renovated room
The flooring is important. Do you want your flooring to match the rest of the house? If you have hardwood, consider a large area rug that is comfortable for the feet. Hardwood tends to adjust with temperature so it can be cold for when you put your feet on it right away. Your guests will remember when they get out of bed and put their feet on a rug that comforts their feet when they wake up. It can be the little things that can leave big impressions for your guests.
Choosing the right paint for your renovated room
The paint is important to the whole vibe of the room. If you are going to paint, you will want to ensure you pick the right type of paint. There are eggshell, flat, gloss, and different variations for each. You will want to make sure the colour matches the style you are looking for in the first room you renovate for the rest of the home or matches the rest of the current home if you are only renovating that single room.
Home renovations and remodelling can be a lot of fun as long as you know what to do to alleviate the stress. Getting your environment right is key. Make sure you are doing the little things that will make you happier when you are remodelling, such as ice coffees, donuts, and great tunes.
Happy remodelling! Your guests will be happy with that awesome new room you are giving them!