You are thinking of installing Calgary hardwood flooring in your dining room. With so many products on the market, it can be challenging to decide what you should purchase. Here are a few pointers before you begin.
First, what type of hardwood should you install?
Solid hardwood and engineered hardwood are both great options as they come in various stains and textures, allowing you to be creative with your interior design. Engineered hardwood is an ideal choice if you are installing it in a busy space like a dining room or hall where lots of people are dancing and walking around. This type of hardwood is extremely durable therefore a good choice for high-traffic areas within your home.
What makes engineered hardwood so solid?
Engineered hardwood is constructed using multiple wood layers to keep it strong. Think of this layering like wearing layers on a cold day. You are more protected with multiple layers than you would be with just a single jacket. Higher-end engineered floors can last for years if they are made of real wood adhered to top-grade plywood, high-density fibreboard, or a softwood sticker.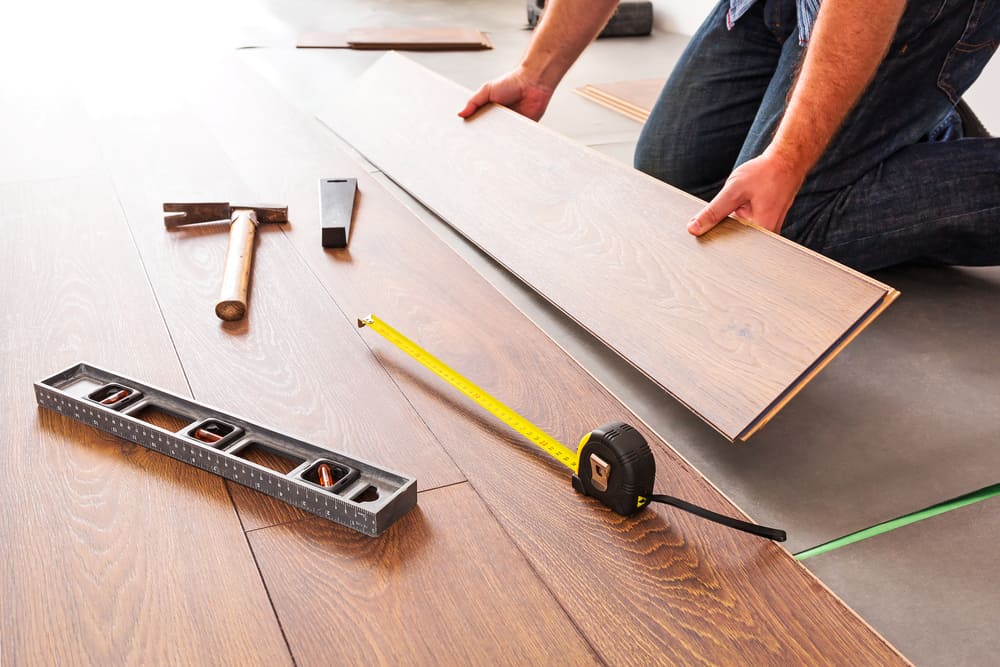 Now, here is what you need to do when installing this kind of home flooring in Calgary.
Prepare the bottom layer of flooring
Though you will not see the subfloor or bottom layer of flooring, it is important to clean it properly to remove any dirt or debris. It is also critical to check for any nails sticking out of the flooring or damage to the surface. A poorly prepared subfloor can cause your newly engineered hardwood flooring to sit unevenly or not adhere properly.
Mix and match boards
Your engineered hardwood flooring boards will come in several boxes. When installing the flooring, you should install boards from various boxes instead of one box at a time. Each box will likely have a slight difference in tone and seam levels. Alternating the boards from each box will ensure you have a more consistent pattern, giving you a beautiful look when the job is complete.
Leave room for expansion
Make sure to leave room for expansion between the boards and walls. All types of hardwood flooring expand and contract as humidity levels change. It is crucial for the installation of your hardwood flooring to begin on the longest even wall. If you place the boards too close to the edge of your walls, you risk summer humidity causing your floors to buckle as there will be no room for the hardwood to expand.
Little extras
Once the entire installation process is complete, add the little extras for a finished look. Trim and mouldings will give you a professional look everyone will love when you have your dinner parties.
For more advice on home flooring in Calgary, ask your Calgary hardwood flooring company to show you more tricks about installing and maintaining your new hardwood products.